Cabbagetown, an area known as the nation's largest residential loft community that is also listed on the National Registrar of Historic Places, is a community of artists and musicians who keep their love of the arts alive. Their murals and street pieces are on display along a retaining wall leading into the Krog Street Tunnel and maintained through their own Living Walls Street Art Association.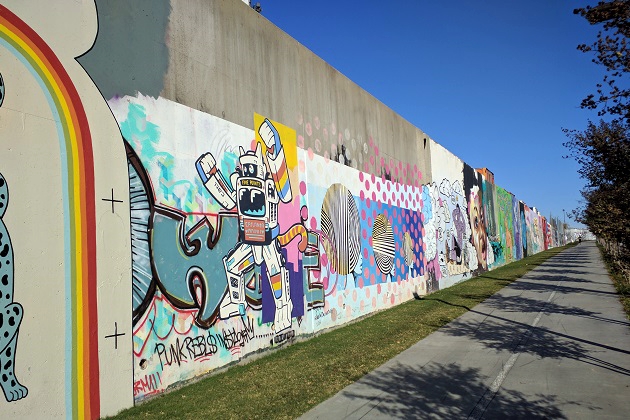 Cabbagetown Atlanta Mural
See other City of Atlanta Neighborhoods and Metro Atlanta Cities and Communities. Call (678) 775-2677 for more information.