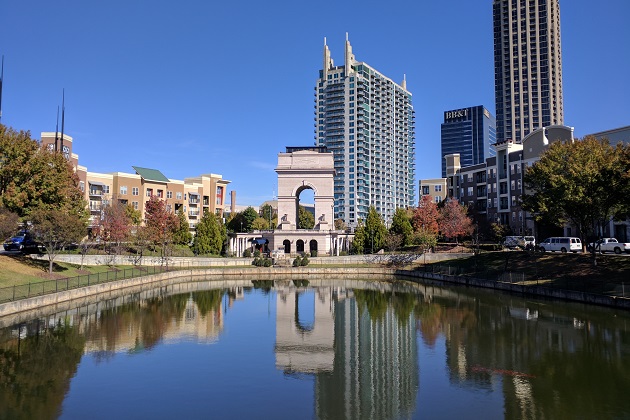 Atlantic Station West in Midtown Atlanta
Atlantic Station is the ultimate live, work and play community, where over 1.4 million square-feet of Class-A Office Space meets luxury apartments, condos, elegant dining and the finest in upscale retail destinations in West Midtown. This affluent Atlanta mixed-use community opened in 2005 on the redeveloped site of the Old Atlanta Steel Mill consistently exceeds the modern high standards among the busy, well-educated executive professionals who live and work from home or nearby. With ADA-compliant sidewalks that provide easy access to the various events frequently held in the community, including charity walks, free movies, free concerts, festivals and more, residents of Atlantic Station are well positioned for long-term growth and prosperity.
See other City of Atlanta Neighborhoods and Metro Atlanta Cities and Communities. Call (678) 775-2677 for more information.