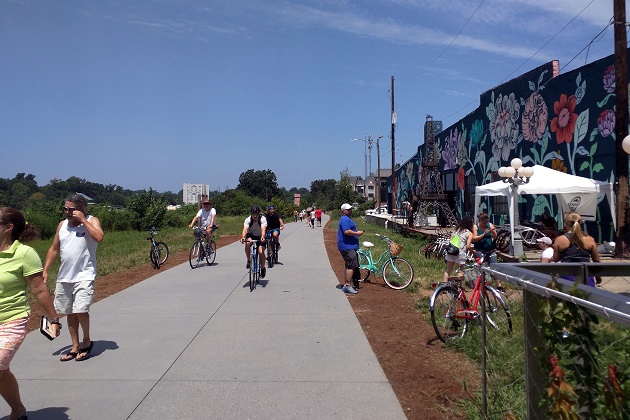 Atlanta BeltLine® from Ponce City Market
Atlanta, Georgia is an international city at the center of Fulton County and a metro area of more than 5.5 million people known for a distinctive mix of cultural attractions, historic character and southern charm that appeal to a variety of backgrounds, generations and lifestyles. International cuisine, entertainment, fairs, festivals and other events held across the city celebrate the cultural diversity of those who make their homes here. They enjoy popular venues, including The Alliance Theater, Atlanta History Center, Atlanta BeltLine®, Fox Theater, Fernbank Museum of Natural History, Georgia Aquarium, High Museum of Art, Mercedes Benz Stadium, multiple food halls, parks, sports stadiums and other locations all across Atlanta where these and other events are held throughout the year.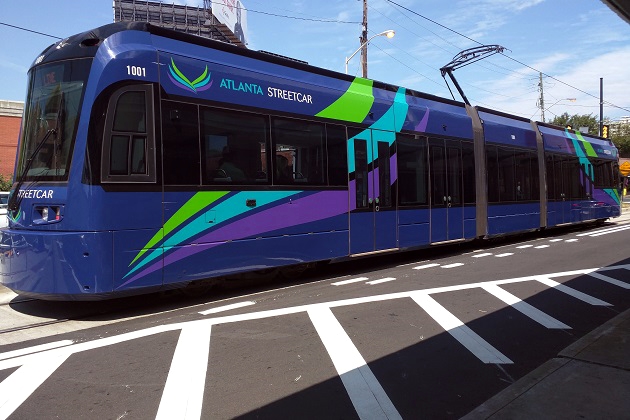 But Atlanta continues to develop into a robust commercial hub and dynamic, emerging center of innovation in fields that include healthcare, technology and the arts, serving as home to scores of corporate giants and internationally-known brands. They're lured here by the city's location just hours away from the ports of both Charleston and Savannah, the two-hour flights from Hartsfield-Jackson International Airport to 83% of the U.S. and others that safely deliver travelers to just about every other corner of the globe. There are top performing colleges, schools and universities here that provide a consistent source of work-ready talent with world-class, in-demand post-secondary degrees. Atlanta offers reasonably priced residential real estate, rapid transit and other local resources that insure a comfortable, convenient quality of life.
The location of Atlanta along the edge of the Piedmont Region near the southern end of the Appalachian Mountains also serves as another distinct advantage. The four usually mild seasons of great weather allow residents to frequently get outside into the green spaces and canopy of trees in this City in a Forest to be entertained and inspired while meeting, dining, shopping, partying, tailgating, touring, worshiping along the new Atlanta BeltLine®, in nearby mountains, the Chattahoochee Nature Preserve and River. We enjoy the annual Atlanta Dogwood, Jazz, Pride, Shaky Knees Festivals, Dragon Con and Music Midtown along with the farmer's markets and other events.

Read More about these popular City of Atlanta Neighborhoods and find homes for sale

Be sure to tour Downtown, the Old Fourth Ward and soon Midtown on the new Atlanta Streetcar. Access and bike or walk the new Atlanta BeltLine®, a multi-use trail that links city parks, neighborhoods, retail space and restaurants from Krog Street Market in Inman Park or the renovated former SEARS Building known as Ponce City Market in the Old Fourth Ward.
There's so much more to do and love about Atlanta than can possibly be covered here. Please call (678) 775-2677 today for information on how to make the City of Atlanta your new home.
See other Metro Atlanta Cities and Communities.