Authentic, historic charm and natural beauty can be found all over the State of Georgia. And no other area meets that description better than Fayetteville, the seat of Fayette County, Georgia, where the rich character and inviting public spaces are always on display. This charming city center designated a 1996 Main Street USA is home to the state's oldest courthouse, the Holliday-Dorsey-Fife House museum, public art and a bustling business corridor with nationally-known eateries, shops, unique local businesses and more. And the lighted, ADA-compliant pathways along the downtown district welcome groups of guests and residents to meet and enjoy popular gatherings that include the craft beer & wine festival, weekly farmer's markets and lunch on the historic Fayette County Courthouse lawn.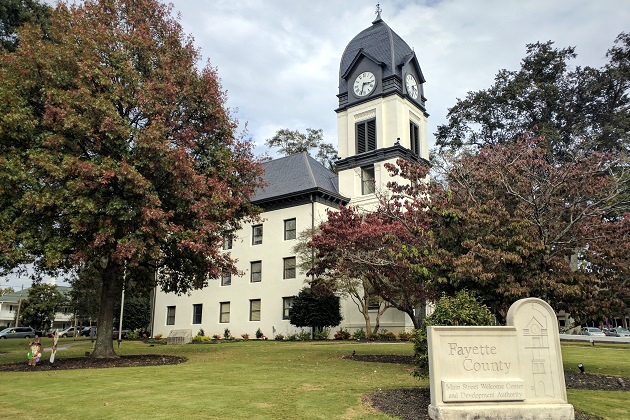 Fayette County Historic Courthouse
Fayetteville also offers a highly desirable quality of life outside the perimeter in zip codes 30214, 30215 and 30238 in the Metro's Southern Crescent, just 22 miles south of the Atlanta City Limits and 15 miles South of Hartsfield-Jackson International Airport. There are more owner-occupied, large four, five, or additional bedroom properties in here than can usually be found in other cities of similar size in the country, the clusters of Fayette County, Starr's Mill and Whitewater High Schools consistently perform well on standardized exams and healthcare is provided primarily through Piedmont Fayette Health System, among the best in Georgia. Services through the City of Fayetteville include public safety and many of the local utilities.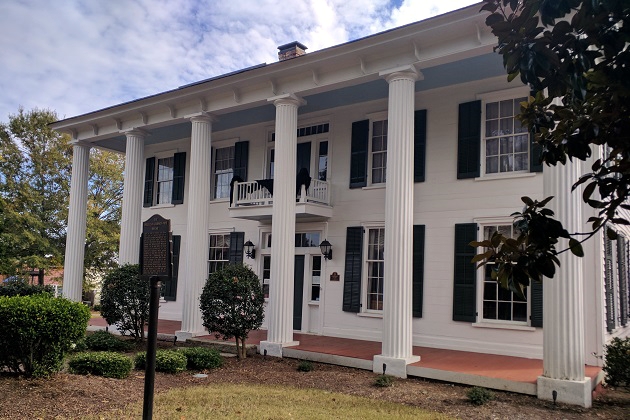 Holliday-Dorsey-Fife House Museum, Fayetteville, GA
Diversity is a strength among the nearly 17,000 residents who currently make their home in Fayetteville. Around 40% of them have earned either a bachelor's or advanced degree and many work in administration and sales roles in industries that include aviation and healthcare. The city is home to a campus of the Georgia Military College, Pinewood Atlanta Studios and Georgia Film Academy which prepares students for careers in film and TV. But the city has also embarked upon a downtown master plan to attract more residents through an expanded downtown footprint that will thrive for future generations

New City Hall
Private sector development of commercial and residential real estate
Specialized curricula at local schools around film production and health services
Fayetteville, Georgia already offers all of the comforts home, and is poised for growth. Please call (678) 775-2677 today for more information on Fayetteville, Georgia.

Homes for Sale in Fayetteville, Georgia

Read about other Cities and Neighborhoods in Metro Atlanta.