Alpharetta GA bills itself as the "Technology City of the South." The affluent, charming and diverse city along the Northern border of Fulton County GA does, indeed, serve as host to many technology companies, large and small. But one soon notices during the short drive up Georgia 400 past the beautiful stonework, public art and general air of newness that far more is going on here. Residents of Alpharetta enjoy a truly upscale quality of life that includes sidewalks, a downtown district with unique shops, restaurants and around 19 historical markers. The downtown mixed-use development dubbed City Center will soon join the newer city hall and Avalon, an existing mixed-use development that opened in the Fall of 2014 as a new experience in the timeless art of living, for even more eateries, retail, gardens and greenspace.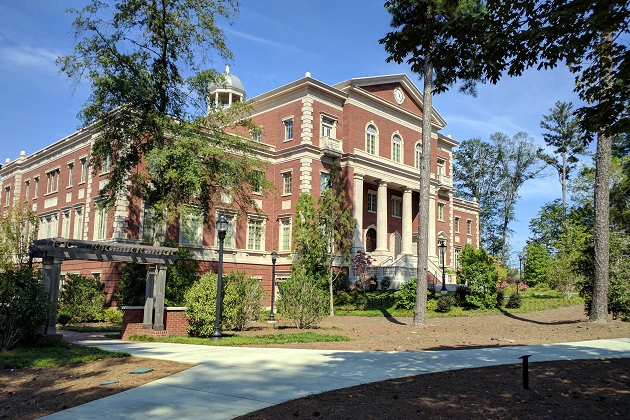 Get outdoors in Alpharetta and be entertained by one of the many popular acts that appear at the Verizon Wireless Amphitheatre, bike along the 8.2 miles of paved path at the Big Creek Greenway, take in the beauty at one of four Arboretums or ride at the Willis Park Equestrian Center. After all, there are over 300 things to see and do here. There's no wonder that Alpharetta is frequently counted among the best suburbs to live in Georgia, most recently by Niche.com, one of the 10 best Atlanta Suburbs by Movoto and one of the 50 safest cities in Georgia by Safewise. Yes, Alpharetta is prominent among technology hubs nationally, but residents here are also very proud to call it their home.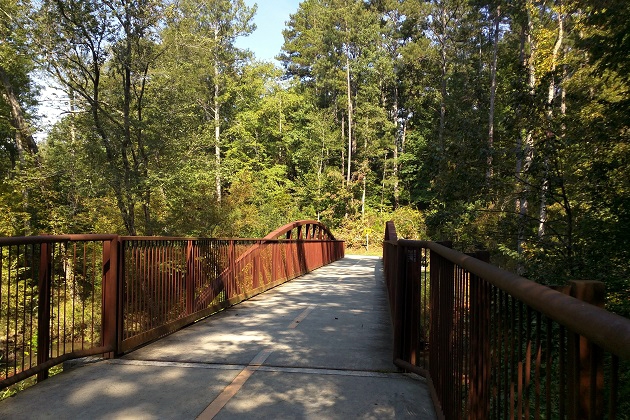 Big Creek Greenway Bike Trail
The Varsity Midtown Atlanta is around 24 miles from the newer Alpharetta City Hall and Hartsfield Jackson International Airport is about 34 miles away. Both the Georgia Regional Transportation Authority and MARTA serve Alpharetta residents at Windward Parkway Park & Ride along with other multiple stops throughout the city. A dedicated police force protects and serves guests and residents while the Alpharetta Campus of Northside Hospital offers the finest in local healthcare.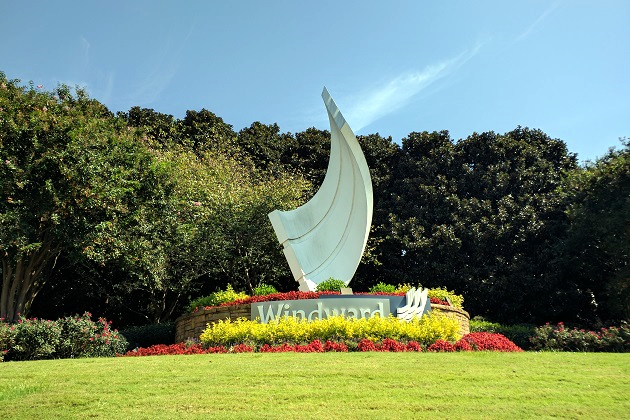 There's more to share. Please call me today at (678) 775-2677 for more information on your relocation into the Metro Atlanta City of Alpharetta, GA.

#AlpharettaGA #Atlanta #REALTORAlpharettaGA